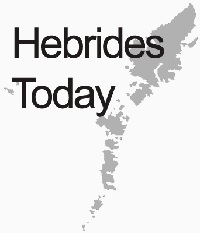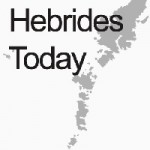 Two fishermen have been rescued from the shoreline by the UK Coastguard Search and Rescue Helicopter based in Stornoway after their 20ft fishing vessel sank close to the shore west of Carloway, on the Isle of Lewis, Scotland.
Shortly after 3pm today (Wednesday 12 October) the UK Coastguard received a faint and broken Mayday call on Channel 16 requesting immediate assistance. The two crew managed to give their location before abandoning their boat to a liferaft.
The UK Coastguard Search and Rescue Helicopter, along with the Stornoway, Ness and Breasclete Coastguard Rescue Teams were immediately sent to the scene.  The two crew members were winched from the shoreline into the helicopter and taken to Stornoway airfield where they were met by an ambulance for medical attention.
UK Coastguard Duty Controller Angus MacIver said: 'It would appear that the fishermen's vessel sank very quickly, and we were very lucky that they managed to give us their exact position before they abandoned their vessel.
'The helicopter arrived on scene within minutes and was able to locate and rescue the two men from a remote area on the west.  Despite their ordeal, it would appear that they are in relatively good health but they have been taken to hospital by ambulance as a precautionary measure.
'We are in the process of establishing what occurred to the vessel and will monitor the debris of the boat in case it washes ashore.  We have also notified our Counter Pollution team of possible fuel being lost from the vessel and Police Scotland are also aware of the incident.'
// <![CDATA[ google_ad_client = "pub-8789619055654824"; /* 300x250, created 11/13/09 */ google_ad_slot = "3809754592"; google_ad_width = 300; google_ad_height = 250; // ]]&gt;<script src="http://pagead2.googlesyndication.com/pagead/show_ads.js" type="text/javascript">// <![CDATA[ // ]]&gt;</script>
Hebrides Today brings you the latest news from the Western Isles