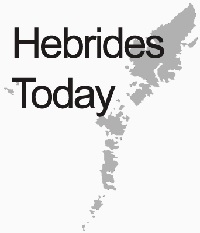 As luck would have it our UK Coastguard search and rescue helicopter based at Stornoway was out training in the area and managed to spot the whale's location and take this incredible footage.
We immediately informed British Divers Marine Life Rescue​, sent them the footage and they sent trained volunteers to the area to help the whale.  From the footage there was some concern that the tail was not surfacing and may have been entangled in something as there had reports of a possible entangled whale received earlier that day.  After finding the whale, the volunteers from BDMLR's  Large Whale Disentanglement Team stayed with the whale and reported that it was swimming strongly and lifting its tail above the water.   There was no reason to be further concerned and so the team returned back to mainland Scotland.
Another great example of multi-agency working and a happy ending for the whale too!
http://bit.ly/1wZj05D you tube video
// <![CDATA[ google_ad_client = "pub-8789619055654824"; /* 300x250, created 11/13/09 */ google_ad_slot = "3809754592"; google_ad_width = 300; google_ad_height = 250; // ]]&gt;<script src="http://pagead2.googlesyndication.com/pagead/show_ads.js" type="text/javascript">// <![CDATA[ // ]]&gt;</script>
Hebrides Today brings you the latest news from the Western Isles