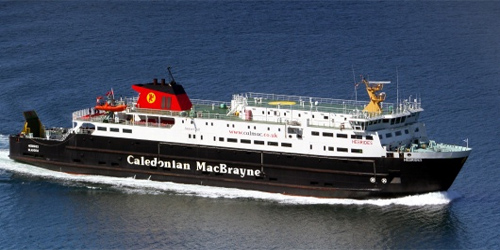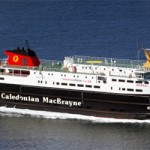 Caledonian MacBrayne ferry MV Hebrides left dry dock in Greenock and successfully completed sea trials today (Saturday October 15); she is now journeying north to Oban.
The vessel relocation timetable issued yesterday (and detailed below as a reminder) remains in place and all services across the network will return to normal on Monday. Customers should continue to check CalMac's website and social media to ensure they are fully appraised of arrangements.
"We are pleased to report that MV Hebrides left dry dock in Greenock this morning," said CalMac's General Manager Operations, Ross Moran. "She has since successfully completed sea trials and is now sailing north in preparation for relocation arrangements tomorrow and resuming service on the Uig-Tarbert-Lochmaddy route on Monday.
"Both MVs Clansman and Lord of the Isles will return to their usual routes in readiness for Monday.
"I would like to take this opportunity, once again, to thank all our customers and communities for their patience during this disruption."
Reminder of repositioning details for Sunday (October 16)
Repositioning of vessels will take place on Sunday (October 16), with minimum disruption to time-tabled services – customers are advised to check CalMac's website and social media channels for details about their routes and any changes which have been implemented. Colonsay's Sunday service has been amended to go from Kennacraig via Port Askaig using MV Hebridean Isles to allow Hebrides and Clansman to reposition. Full details of Sunday's movements are shown below. All pre-booked customers will be contacted individually to discuss any changes to arrangements.
Hebrides
 will carry out Coll/Tiree return service (dep Oban 0715, arrive back in Oban 1530). She will then reposition to Tarbert, Harris to pick up the normal Uig-Lochmaddy-Tarbert triangle service on Monday.
LOTI departs Oban at 1200 for Lochboisdale.
Clansman will finish the triangle service run at Tarbert at 2215 and return to Oban overnight to pick up the Coll/Tiree/Colonsay schedule on Monday morning.
Hebridean Isles service to Colonsay from Kennacraig via Islay as follows:
Depart Kennacraig 0945
Arrive Pt Askaig 1150
Depart Pt Askaig 1205
Arrive Colonsay 1315
Depart Colonsay 1330
Arrive Pt Askaig 1440
Depart Pt Askaig 1500
Arrive Kennacraig 1705
// <![CDATA[ google_ad_client = "pub-8789619055654824"; /* 300x250, created 11/13/09 */ google_ad_slot = "3809754592"; google_ad_width = 300; google_ad_height = 250; // ]]&gt;<script src="http://pagead2.googlesyndication.com/pagead/show_ads.js" type="text/javascript">// <![CDATA[ // ]]&gt;</script>
Hebrides Today brings you the latest news from the Western Isles