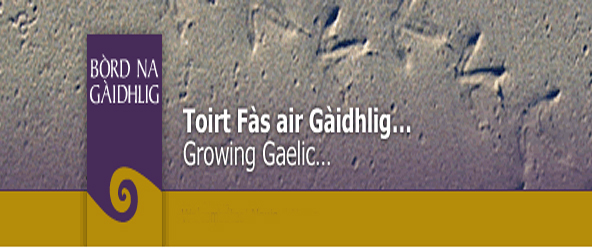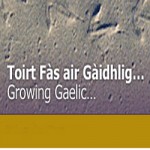 Bòrd na Gàidhlig has today announced £115,000 to support Gaelic drama development at professional, community and school levels. From today, the Bòrd will seek tenders from organisations capable of creating a new piece that will tour venues across Scotland.
Bòrd na Gàidhlig Director of Language Planning and Community Developments, David Boag said: "Bòrd na Gàidhlig recognises the valuable part that the arts play in raising the profile of Gaelic across Scotland, whilst providing Gaelic speakers with a valuable opportunity to use the language.
The primary aim of this project is to produce a professional Gaelic drama that will tour communities across Scotland, whilst at the same time offering on-the-job career development opportunities for those interested in working in the sector.
In addition, we expect that local community groups and school pupils will benefit from workshops associated with the touring production."
He went on to say, "Bòrd na Gàidhlig has supported Gaelic drama at both grassroots and professional levels for a number of years through regular funding to bodies including An Comunn Gàidhealach, Comunn na Dràma, Fèisean nan Gàidheal, the Gaelic Books Council, An Lòchran and Sabhal Mòr Ostaig, as well as the annual Drama Network Fund with our partners, Creative Scotland.
All of this hard work and investment has resulted in the continuation of Gaelic drama productions in recent years and the aim of this project is to build upon this success."
The project is based on discussions held with key strategic groups including Creative Scotland, the National Theatre for Scotland and BBC ALBA, along with a wide range of Gaelic drama practitioners and the decision to proceed on this basis was taken at the Bòrd's recent Board meeting in Islay.
Full details about the project with information on how to tender can be found at www.publiccontractsscotland.gov.uk.
// <![CDATA[ google_ad_client = "pub-8789619055654824"; /* 300x250, created 11/13/09 */ google_ad_slot = "3809754592"; google_ad_width = 300; google_ad_height = 250; // ]]&gt;<script src="http://pagead2.googlesyndication.com/pagead/show_ads.js" type="text/javascript">// <![CDATA[ // ]]&gt;</script>
Hebrides Today brings you the latest news from the Western Isles