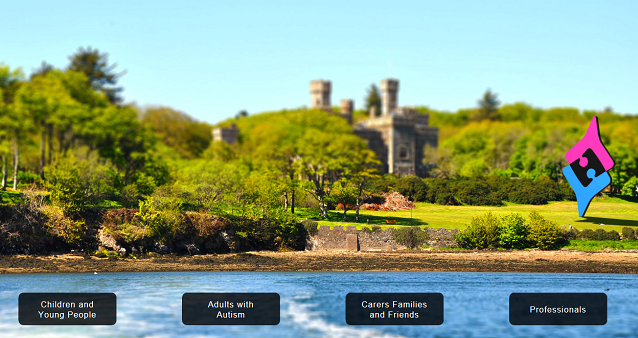 As part work of the Outer Hebrides Community Planning Partnership's ten-year Outer Hebrides Autism Strategy, a new website has been launched which aims to address some of the information and resource needs of those living with autism throughout the Isles, as well as the professionals supporting them.
Councillor Catriona Stewart, Chair of the Education and Children's Services Committee
"As part of our commitment to working in partnership with community members living with autism, the Outer Hebrides Autism Hub will provide a new means of communicating with families across the Outer Hebrides. We know how vital it is for relevant and up to date information to be available for people no matter their age or location and the Hub pulls together what we hope will be a helpful range of resources".
The Outer Hebrides Autism Hub website aims to pull together a range of information on local agencies and support providers which can make a positive difference in the lives of those living with autism.  The website (www.ohautism.org.uk) also provides a map of services relevant to the lives of people with autism across the islands and which was drawn together in consultation with the community in March 2016.
In addition, a number of national resources have also been highlighted in a bid to ensure those in unpaid caring roles, as well as professionals from across health, education and social care have the best information available to support their work with families and individuals living with autism.
Dr Ron Culley, Chief Officer of the Western Isles Integration Joint Board (IJB), reiterated the commitment of the IJB to ensuring improvement in the support and interventions available for local people of all ages living with autism. "One of the key strengths of our community in the Western Isles is our strong sense of care and inclusion for all. We can be proud of the ways in which local partnerships between the statutory and voluntary sector have bought about real improvements in the lives of people with not just autism, but a range of additional support needs. The Outer Hebrides Autism Hub is a new and welcome avenue for sharing information and helpful resources with individuals and families living with autism and the professionals working alongside them to provide support".
For more information please visit www.ohautism.org.uk or contact the Autism Development Officer, Catherine Myles on 01851 822 617 or email [email protected]
// <![CDATA[ google_ad_client = "pub-8789619055654824"; /* 300x250, created 11/13/09 */ google_ad_slot = "3809754592"; google_ad_width = 300; google_ad_height = 250; // ]]&gt;<script src="http://pagead2.googlesyndication.com/pagead/show_ads.js" type="text/javascript">// <![CDATA[ // ]]&gt;</script>
Hebrides Today brings you the latest news from the Western Isles