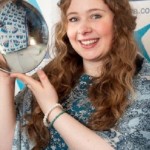 AS nominations open for the 2015 Scots Trad Music Awards MG ALBA (the Gaelic Media Service) has confirmed that it will be continuing its support for the event.
Longlist nominations for this year's MG ALBA Scots Trad Music Awards are now open.
The public have until Friday 16th October to cast their vote for who they want shortlisted in each category, including Composer of the Year, Event of the Year, Instrumentalist of the Year and Gaelic Singer of the Year by visiting: www.projects.handsupfortrad.scot/scotstradmusicawards/voting.
The Scots Trad Music Awards, organised by Hands up for Trad and sponsored by MG ALBA, are the most prestigious awards ceremony in the traditional music calendar, 2015 celebrates its 13th consecutive year on Saturday 5th December at Dundee Caird Hall.
Tickets to attend are also on sale from the Caird Hall box office on 01382 434 940 or by visiting www.dundeebox.co.uk.
In a new development for 2015, a panel have decided a top 20 album longlist which can be voted in the Album of the Year category, in which voters are asked to give their views on this year's releases.
Nominations which receive most votes will then be included in the shortlist, which will open to votes from Monday 2nd November. The winners will then be unveiled at the glittering ceremony.
Event founder and promoter, Simon Thoumire, said: "We are absolutely thrilled to bring the MG ALBA Scots Trad Music Awards to Dundee to celebrate our 13th year and to once again have the support of MG ALBA.
"We have had an excellent partnership over the years and we look forward to working together once again to promote our Scottish and Gaelic Traditional Music and culture.
"The Caird Hall is the perfect setting to celebrate the wealth of traditional talent Scotland has to offer.
"This year, we decided to shake up the voting slightly, having narrowed down a top 20 list for our Album of the Year category.
"We can't wait to hear the public's views and celebrate these artists at a fantastic ceremony, so make sure you get a ticket and join the celebrations on Saturday 5th December."
Donald Campbell, chief executive of MG ALBA, said: "MG ALBA is delighted to be working with Hands up for Trad once again for the MG ALBA Scots Trad Music Awards 2015.
"The awards highlight the tremendous work and standards of excellence in Scottish Traditional and Gaelic Music and Song and we look forward to visiting Dundee for the first time."
This year's ceremony will see some of the biggest names in Scottish traditional music perform, including Peatbog Faeries, Duncan Chrisholm and Cathy Ann MacPhee, Claire Hastings – who was crowned BBC Radio Scotland's Young Traditional Musician 2015 – and many more.
// <![CDATA[ google_ad_client = "pub-8789619055654824"; /* 300x250, created 11/13/09 */ google_ad_slot = "3809754592"; google_ad_width = 300; google_ad_height = 250; // ]]&gt;<script src="http://pagead2.googlesyndication.com/pagead/show_ads.js" type="text/javascript">// <![CDATA[ // ]]&gt;</script>
Hebrides Today brings you the latest news from the Western Isles