INTIMATE portraits of Scottish football legend, Jim Baxter, and Scottish artist, John Lowrie Morrison; a 30th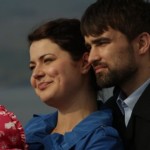 anniversary celebration of popular children's presenter, Dotaman; and new drama from Bannan; are among the autumn highlights unveiled by BBC ALBA today (Wednesday 9 September) at its autumn schedule launch at the BBC, Pacific Quay, Glasgow.
In its seventh year on screen, BBC ALBA is building on existing success by bringing viewers another exceptional season of programmes covering all genres from factual documentaries to drama, comedy, music, sport and children's favourites.
'Jim Baxter', produced by the award-winning purpleTV, tells the story of ex-Rangers FC and Scotland midfielder's career as it soared and then fell sharply as his lavish lifestyle impacted his performance on the pitch.
It also examines the devastating event that impacted on Baxter for the duration of his life, his adoption as a baby and the lifelong feelings of abandonment. Norma Morton, partner of the late Jim Baxter, one of Scotland's greatest footballing legends, offered an insight into an intimate film which examines his personal and professional life, as never told before.
Scots painter, John Lowrie Morrison, joined guests at BBC ALBA's autumn programme launch.
His work and life story will be told in a new documentary, titled 'Jolomo', which explores not only his art but his faith, where his painting and preaching are inextricably combined.
His many versions of the Black House on the Strand are hard to miss and his work appeals to the masses, generating over £2million in sales each year, which he uses to support many Scottish charities.
Celebrating 30 years of the iconic Gaelic children's programme 'Dòtaman', the man himself, Donnie MacLeod, spoke at the event on the success of the brand and the cult status he has gained amongst generations of Scottish audiences, as reflected in the new 'Trusadh: Dotaman' documentary special.
Chris Young, producer of BBC ALBA's drama series, 'Bannan', previewed five new episodes in the series as well as announcing a further ten episodes for 2016, delivering a total of nine hours of drama to BBC ALBA.
Bannan follows Màiri and Alasdair's story as they move to the island, but when Alasdair is reluctant to sever his links with the city, a deep, dark secret jeopardises their relationship.
Margaret Mary Murray, head of Service for BBC ALBA, said: "We are delighted to bring viewers such a rich package of programmes this autumn from powerful documentaries to light-hearted comedy, popular children's series and live sports coverage, illustrating the breadth of productions we have coming onto BBC ALBA over the coming months.
"Over the past seven years, BBC ALBA has established itself as a favourite with audiences regularly attracting 700,000 viewers each week and over the past year BBC ALBA programmes have had over seven million views via the BBC iPlayer.
"We hope to continue to build on this success by delivering high-quality programmes which audiences in Scotland and further afield love.
"Our contribution to the creative economy is also significant with BBC ALBA now producing more than 600 hours of programmes per year for broadcast in Scotland and commissioning content from 22 independent production companies as well as the BBC and STV."
Highlights from BBC ALBA's schedule over the autumn season include:
FACTUAL DOCUMENTARIES
Trusadh – BBC ALBA's flagship documentary series, is back with a fresh and diverse range of programming. The new series will have programmes including the unusual story of a traditional hand-knit and the Pope in Geansaidh a' Phàpa, a 'Dotaman' special, 'Men's Cancer Stories', and a look at '150 Years of Railways in the Highlands'.
Cobhair Chloinne/Paediatric Retrieval Service – a three, one-hour series follows the Paediatric Retrieval Teams based at Glasgow's Royal Hospital for Sick Children, Yorkhill and Edinburgh's Royal Hospital for Sick Children and hears first-hand from the doctors and nurses who provide a life-saving service to the remotest parts of Scotland. From the Central Belt, the series covers Shetland, the Highlands the Western Isles and even Belfast, travelling with the teams to experience incredibly moving stories as children with life-threatening conditions are nursed back to health. However, sadly, not every child can be saved. We see the team based at the Intensive Care Unit at Glasgow's Yorkhill leave this famous Glasgow institution and move across the Clyde to the new Southern General hospital. This delicate operation, years in the planning, is a fascinating insight into how all the departments work together with military precision.
Feachdan Ionatain/Jonathan's Army – a moving documentary telling the story of how Jonathan Maciver and some friends established the Gambia Partnership, a Christian charity aimed at improving the lives of ordinary people in Africa. The charity has gradually progressed and has developed a focus on education, supporting both schools and children that otherwise wouldn't be able to attend. Now, though, they are taking their commitment even further, by establishing a brand new school in the remote rural village of Kabakel.
Great War Diaries – based on letters and journals, many of which have never been published before, this programme tells the story of 1914-18 solely through the eyes of those who lived through it.
MUSIC
Seirm – A new music series presented by top musician and broadcaster, Mary Ann Kennedy. Filmed in the atmospheric Cottiers Theatre, before an audience at the Celtic Connections music festival, this eclectic show features incendiary performances from the best of the festival, alongside some unique musical collaborations.
Ar Duain is an exciting musical series which has been a co-production between eight indigenous television broadcasters across the globe. Over three episodes, the series will convey the diversity of contemporary indigenous music, all genres, from traditional music to rock.
Hozier – Irish singer-songwriter, Andrew Hozier-Byrne, an unique multi-instrumentalist, taught himself to play guitar and piano at 15 – focusing on folk and blues. His appearance at the Other Voices festival in County Dingle was his first TV appearance. In this programme, he reflects on that experience and what has happened since his first release, 'Take Me to Church', went viral in 2013.
DRAMA
Bannan – The new series of Bannan sees a happy Màiri and Alasdair move to the island, but when Alasdair is reluctant to sever his links with the city, a deep, dark secret jeopardises their relationship. Iain and Finlay share mixed fortunes in their personal and professional lives while a ghost from Donneil's American dream arrives to haunt him and shock the community. Tormod relishes spending time with Màiri and Anna, but, having lost his fishing boat, he also is forced to consider a change of career.
CHILDREN/YOUTH
Dè a-nis? returns in a new, 30-minutes format – with resident presenters, Megan Maclellan and Derek MacIntosh, being joined by guest presenters, Annabel Maclennan and Stephanie Tinney. Regular strands of the programme will remain along with new features, including exciting science based experiments, a space special and a rough guide to Scotland's islands.
Ceitidh Morag – a second series of the extremely popular Katie Morag will return to BBC ALBA with the Gaelic narration again being provided by Maia Murray Pickering and following Katie Morag's fun and adventures on the Isle of Struay.
Na Bòtainnean Òir aig Peppa/ Peppa's Golden Boots – brand new, one-off special of the much-loved Peppa Pig series – Peppa loves jumping up and down in puddles wearing her special Golden Boots!
Peppa and the Pumpkin – a Halloween special from the Peppa Pig series
Ben & Hoilidh san Rìoghachd Bhig/ Ben & Holly's Little Kingdom – the Emmy and BAFTA award-winning pre-school series has been re-versioned into Gaelic bringing viewers all the magic as it happens from Ben and Holly's little kingdom.
COMEDY
[email protected] –  comedy from the award-winning independent company, The Woven Thread, returns for a second series starring acclaimed singer and actress, Kathleen MacInnes, as 'Muriel Scott', as she expands her online dating website for another six hopefuls. Also included in each episode is a series of vox pops with real couples and singles, asking all the important questions about love and life.
SPORT
Live sport continues on BBC ALBA with the 2015-16 PRO 12 Rugby competition and coverage of the Scottish Championship and selected games in the Challenge Cup. UEFA Women's Euro qualifying matches, as Scotland take on Belarus and Macedonia, will also be screened live. An as-live highlights package of the Scottish Premiership will continue throughout the season.
BBC ALBA is delivered through the partnership set up between the BBC and MG ALBA, the Gaelic Media Service, an unique broadcasting partnership providing a successful public service.
// <![CDATA[ google_ad_client = "pub-8789619055654824"; /* 300x250, created 11/13/09 */ google_ad_slot = "3809754592"; google_ad_width = 300; google_ad_height = 250; // ]]&gt;<script src="http://pagead2.googlesyndication.com/pagead/show_ads.js" type="text/javascript">// <![CDATA[ // ]]&gt;</script>
Hebrides Today brings you the latest news from the Western Isles