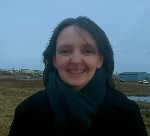 SNP council candidate for Benbecula and North Uist, Roslyn Macpherson, has highlighted some of the issues for parents relating to Education and Nursery provision in the ward.
Roslyn Macpherson commented:
"As a mother of four, I'm very conscious of the anxieties we face over our children's education. Especially at this time of year with exams looming. Politically, I am equally aware of the challenges faced by rural secondary schools, particularly in attracting and retaining staff to cover the wide range of subjects available in a modern curriculum. These demands must be met with adequate resources, though increasingly, innovative technology may begin to answer some of the problems with, for example, a wider use of tele-teaching.
"My four children all attended Balivanich Primary. Ultimately, good schools are made by good teachers, but the facilities available to my younger two in the new Balivanich school were very impressive. Similarly, cutting edge facilities will soon be available to primary pupils in North Uist.
"Disappointingly however, the consultation process that led to the site choice fell woefully short of how I believe a consultation should be run. I followed with interest at the time, and couldn't help but conclude the exercise was designed to justify a decision that had already been made, rather than genuinely seeking the views of those who would be affected by the decision. I'm a firm believer in public consultation, across many subjects, and regard that as politics in its most engaging and productive form. But not when it's done like this.
"One stand-out quote from one of the consultation documents has stayed with me though. That is the unequivocal statement of ambition on the part of the Comhairle to provide, in the new North Uist school, a pre-school provision "as good as if not better than what we have now" Given the standard currently available throughout the year in North Uist, that was quite a promise and, if elected, you can be sure I'll be holding them to their word on it.
"The islands are a wonderful place to raise children, and the Comhairle must strive to ensure that includes top quality education provision for future generations."
// <![CDATA[ google_ad_client = "pub-8789619055654824"; /* 300x250, created 11/13/09 */ google_ad_slot = "3809754592"; google_ad_width = 300; google_ad_height = 250; // ]]&gt;<script src="http://pagead2.googlesyndication.com/pagead/show_ads.js" type="text/javascript">// <![CDATA[ // ]]&gt;</script>
Hebrides Today brings you the latest news from the Western Isles