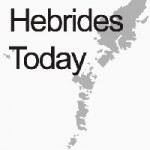 The multi member Ward of Beinn na Foghla agus Uibhist A Tuath currently has one vacancy amongst three elected members following the resignation of Mr Archie Campbell in February 2015.  Following the close of nominations two candidates have come forward to stand for the by-election on Thursday 26 March.  They are: Roslyn Margaret MacPherson, Scottish National Party (SNP) and Andrew Walker, Independent.
Electors within the Ward have until Tuesday 10 March to ensure that they are registered to vote.  Any registered elector wishing to apply for a postal vote or seeking to make changes to existing postal or proxy arrangements must do so by 5pm on Wednesday 11 March 2015.  Postal voting packs will be dispatched around Friday 13 March 2015.
There will be seven polling stations at the election:-
Drill Hall, Lionacleit
Council Offices, Balivanich
Carinish Hall
Janitors House, Paible School
Taigh Sgire Sholais
Lochmaddy Community Centre
Berneray Community Centre
The poll will be conducted by single transferable vote (STV) where electors will cast their vote by marking their preference using numbers (1 for their first choice, 2 for their second choice) rather than using a cross "x".
More information on registering to vote is available at www.highland.gov.uk or by calling the Electoral Registration Office on 01851 706262.  For any other query contact the Election Office at Comhairle nan Eilean Siar on 01851 822613 or email [email protected].
// <![CDATA[ google_ad_client = "pub-8789619055654824"; /* 300x250, created 11/13/09 */ google_ad_slot = "3809754592"; google_ad_width = 300; google_ad_height = 250; // ]]&gt;<script src="http://pagead2.googlesyndication.com/pagead/show_ads.js" type="text/javascript">// <![CDATA[ // ]]&gt;</script>
Hebrides Today brings you the latest news from the Western Isles