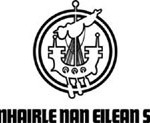 Western Isles Libraries welcomes author, poet, journalist, playwright and teacher, Donald S. Murray for an evening of readings, anecdotes and chat on Wednesday 22 January 2014, at 7pm.
A fluent Gaelic speaker and English teacher with many years of experience, Donald was born in Lewis and taught at both the Nicolson Institute and Sgoil Lionacleit before moving to Shetland.
Donald has published a number of works; his first short story collection, Special Deliverance was shortlisted for a Saltire Award, while his non-fiction book The Guga Hunters, received a number of excellent reviews. His latest book, The Guga Stone, has been nominated as one of The Guardian's 'Best nature books of the year 2013'.
Donald is also Stornoway Harbour's Writer in Residence in preparation for their 100 year anniversary in 2015.  
Tickets for the event are £2. To book a place, please contact Stornoway Library at [email protected] / 01851 822744.

// <![CDATA[ google_ad_client = "pub-8789619055654824"; /* 300x250, created 11/13/09 */ google_ad_slot = "3809754592"; google_ad_width = 300; google_ad_height = 250; // ]]&gt;<script type="text/javascript" src="http://pagead2.googlesyndication.com/pagead/show_ads.js">// <![CDATA[ // ]]&gt;</script>

Hebrides Today brings you the latest news from the Western Isles