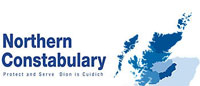 Northern Constabulary, along with Police forces across Scotland will be taking part in a three day campaign, coordinated by the Association of Chief Police Officers in Scotland, to target unlicensed and uninsured drivers. The campaign, which runs from Tuesday 14 August to Thursday 16 August, is the second such campaign in the ACPOS Road Policing National Campaign Strategy for 2012/13 designed to remove irresponsible and potentially dangerous drivers and vehicles from Scotland's roads.
During the first campaign in April this year, police detected a total of 207 driving offences, 146 in relation to uninsured drivers and 61 in relation to driving licence offences, as well as seizing 84 vehicles for consideration of forfeiture by the courts.
Chief Superintendent Ralph Noble from Northern Constabulary, who is the ACPOS lead for coordinating activity to deny criminals the use of Scotland's roads said: "This second campaign, tackling uninsured and unlicensed drivers, highlights the fact that detecting those who flout laws designed to keep unsafe and hazardous drivers and vehicles off the roads, remains a priority for Scotland's police.
"Drivers should be aware that with a simple roadside check of the Police National Computer and the Motor Insurance Database (MID) officers can establish if the driver holds a valid licence and if a current insurance policy exists. If not, they face being charged and reported, or arrested if found to be a disqualified driver, but also the prospect of having their vehicles seized at the roadside.
"Do not risk it, don't drive without a licence or other than your licence allows and make sure your insurance policy is up-to-date".
Dean Smith from the Motor Insurers' Bureau (MIB), the body that compensates innocent victims of uninsured and untraced accidents said: "We are pleased to support ACPOS and police forces across the country in reducing uninsured driving in the UK. Operations such as these are proof of the important role that the MID has to play in identifying uninsured vehicles.
"With an estimated 1.2 million uninsured drivers on our roads, there is still much work to be done, and police enforcement is playing a vital part in bringing this number down."
If you want to check your vehicle insurance record is on the MID visit the free service at www.askMID.com. If your registration number is not on the database, contact your insurance provider immediately to get the information updated.
// <![CDATA[ google_ad_client = "pub-8789619055654824"; /* 300x250, created 11/13/09 */ google_ad_slot = "3809754592"; google_ad_width = 300; google_ad_height = 250; // ]]>
Hebrides Today brings you the latest news from the Western Isles