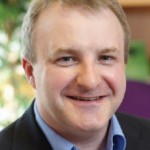 Bòrd na Gàidhlig chair Arthur Cormack has resigned from his post with immediate effect.In a letter to Minister for Learning,Science and Scotland's Languages Dr Alasdair Allan,Mr Cormack cited personal reasons for standing down.
He said:'I am relinquishing my post having been off work for some time and concluding that I cannot continue to do everything I have been doing between Bòrd duties and my daily work.
'I want to thank the members and officers of Bòrd na Gàidhlig,Ministers and government officials who supported me in my role.
'I wish the Scottish Government every success in all its efforts to promote Gaelic as I do to Bòrd na Gàidhlig and a new cathraiche (chair) in the future.'
Dr Allan said: "It is with regret that I have accepted Arthur Cormack's resignation as Chair of Bòrd na Gàidhlig on personal grounds. The Scottish Government have been pleased with the progress made by Bòrd na Gàidhlig to grow the Gaelic language and without Arthur's tireless commitment and strong support to his team this would not have been possible.
"I would like to personally thank Arthur for his work over the past three years and wish him well in all his future endeavours.
"Elizabeth McAtear has been appointed by the Bòrd as interim Chair. An important next step will be to begin the full recruitment process for a replacement Chair as soon as possible."
Hebrides Today brings you the latest news from the Western Isles