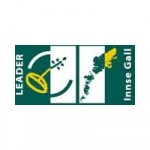 Projects throughout the Western Isles are being showcased to highlight the benefits LEADER funding can bring.
Sixty successful projects are included in the Scottish LEADER Guide which was launched today at the LEADER conference in Inverness, attended by Rural Affairs Secretary Richard Lochhead.
Mr Lochhead said:
"Across Scotland, a vast array of projects has been supported by LEADER and this brochure highlights just what funding can help communities achieve.
"LEADER enables enthusiastic local people, businesses and organisations to help make their dreams a reality, building stronger communities that are equipped for the challenges of the 21st century.
"But this guide is just a snapshot of what LEADER has achieved – everything from community hubs to festivals, sports projects and environmental schemes – and I am sure it will inspire more people to develop innovative project ideas.
"Rural Scotland's greatest asset is its people who are often best placed to know what their communities need and it is this grass roots knowledge which LEADER nurtures and supports."
LEADER is part of the Scotland Rural Development Programme (SRDP). It is designed to support rural development by implementing local development strategies. Throughout Scotland, there are 20 Local Action Groups.
Hebrides Today brings you the latest news from the Western Isles