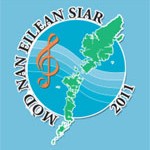 Barvas and Brue Community Centre will be the location for the latest Mod fundraising ceilidh which takes place this Friday (27th May 2011).  A whole host of island talent will be performing and attendees are guaranteed of a fun filled evening with something to suit everyone!   The evening will begin at 8pm and will include performances from piper Catriona MacKay, Iain MacKay, Margaret Mcleman, Murdigan MacDonald, Lauren Matheson, Còisir Sgir' a' Bhac and folk group performances from Stornoway Primary Cross Primary School.  The dance music will be provided by Oidhche Chiadain and as well as a raffle there will be a bar.   Locals are encouraged to attend this event and to support the preparations ahead of October 2011.
Tickets for the ceilidh on the 27th are available from An Comunn Office and they cost £7 and £5 or alternatively payment can be made at the door on the evening.  For more information contact An Comunn Gàidhealach Office on 01851 703487.
Calling All Cooks!
As a fundraiser for Mòd nan Eilean Siar 2011, the Ladies Committee are currently preparing to put together a Mod Cookbook.  As a result, they would appreciate any recipes that are favourites – home baking perhaps being a Mòd speciality!  All recipes will be gratefully received; starters, mains, puddings as well as baking and so on.
The Ladies Committee would appreciate receiving all submissions by the end of June.  Recipes can be e-mailed to Moira Maclean or Christine Morrison at the following e-mail addresses:
Moira – [email protected]
Christine – [email protected]
Hebrides Today brings you the latest news from the Western Isles