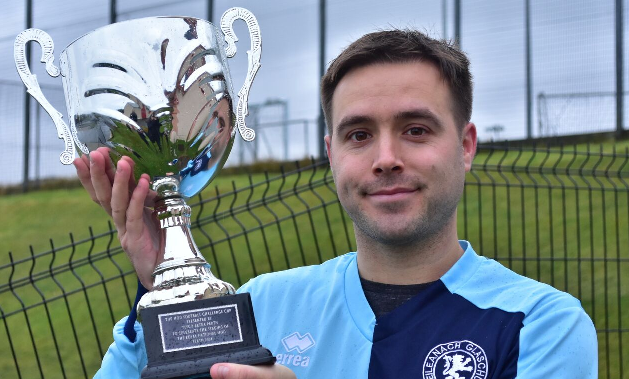 The Royal National Mòd (Am Mòd Nàiseanta Rìoghail) opened on Friday night as Scotland's biggest Gaelic cultural festival arrived in the Western Isles. The first three days have been a huge success as the islands host the Mòd for the first time since 2011. Running until Saturday 22nd of October, the Mòd will bring thousands of people to the Western Isles as visitors and competitors make their way from across Scotland, the UK, Germany and even Abu Dhabi.
Friday saw a torchlight procession through the streets of Stornoway ahead of an official opening from Chair of MG Alba, Maggie Cunningham. At the ceremony, with hundreds in attendance, President of An Comunn Gàidhealach John Macleod, gave his annual president's address. In his speech, Mr Macleod commended developments in Gaelic-medium education's role in the increase of Gaelic speakers within the younger generation. The opening ceremony was closed with sensational performances by Gaelic super group Dàimh and the Mischa Macpherson Trio.
On Saturday, the main competitions kicked off with under 19s competing in fiddle, piano, accordion and melodeon. Bagpipe competitions for this year's Mòd also took place across the Western Isles in Benbecula and Iochdar.
Shawbost hosted MG ALBA's learngaelic.scot Mòd Shinty cup, where Skye were crowned winners over Lewis, with a final score of 3-0. A Lewis and Harris Select team took on Glasgow Island AFC in football, with Glasgow walking away winners of the Mòd Football Cup, also sponsored by MG ALBA's learngaelic.scot, winning 3-1 on penalties after a 2-2 draw. In the Fringe, Lewis Sport Centre hosted 'Ar Cànan 's ar Ceòl', an incredible show with over 200 performers in an assembled traditional orchestra involving boxes, fiddles, pipes, guitars, brass, dancers and choirs.
Sunday enjoyed a day of rest in the Western Isles, with the Royal National Mòd hosting a Gaelic service at Martin's Memorial Church, ahead of a joyous musical celebration of praise.
Over the coming six days, the Royal National Mòd will host nearly 200 competitions in Gaelic music, song, drama, highland dancing and literature, with all levels of Gaelic taking part.
John Morrison, Chief Executive of An Comunn Gàidhealach said:
"We've had a great start to this year's Royal National Mòd, it's fantastic to be back in the Western Isles and we thank the local communities for such a warm welcome. Three days into this year's festival, we have already seen some amazing performances, competitions and sport. We look forward to the rest of the Mòd, especially with the coveted Gold Medal finals, Lovat and Tullibardine and the Margrat Duncan awards later in the week."
// <![CDATA[ google_ad_client = "pub-8789619055654824"; /* 300x250, created 11/13/09 */ google_ad_slot = "3809754592"; google_ad_width = 300; google_ad_height = 250; // ]]&gt;<script src="http://pagead2.googlesyndication.com/pagead/show_ads.js" type="text/javascript">// <![CDATA[ // ]]&gt;</script>
Hebrides Today brings you the latest news from the Western Isles
Pics(An Comunn Gàidhealach) click to enlarge