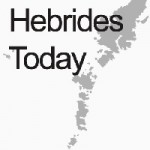 MUSTANG by first time Turkish filmmaker Deniz Gamze Ergüven
Academy Award Nominated for Best Foreign Language Film
Winner, César Award for Best First Feature Film and Best Writing and Audience Award at Glasgow Film Festival 2016 tours Scotland from 13 May
Beautifully shot and deeply affecting, Oscar-nominated Mustang is a powerful piece of feminist cinema as told through the impassioned spirit of five sisters.Screening at Glasgow, Edinburgh, Dundee, Inverness, Stirling and Aberdeen as part of the BFI's New Release Strategy
Mustang / Turkey, France, Germany / 2015 / Dir Deniz Gamze Ergüven
/ 82min /Cert 15 / General release from 13 May (Curzon Artificial Eye).
Lale and her four sisters, faced with the outdated social traditions and family values of small town Turkey, fight back against the iron fist rule of their overbearing uncle. Punished for the innocent crime of being born female, the girls lean on each other to draw enough strength to pursue their personal freedom.
Set against the sumptuous backdrop of rural Turkey and accompanied by a rousing score from Warren Ellis, this stunning sensory achievement is Deniz GamzeErgüven's debut feature film. Touching on and delicately presenting sensitive issues, Ergüven focuses her attention on the triumph and power of the human spirit. Critically lauded and presented at films festivals worldwide, this is guaranteed to be one of the most talked-about films of the year.
" A sneaky shocker of a debut feature—sneaky because it's so good at depicting the sisters' joyousness before, and even after, darkness descends."– The Wall Street Journal
Mustang is the second film to receive support under the New Release Strategy – a new BFI Film Audience Network (FAN) scheme to support the distribution of some of the best new films from across the globe, which aims to ensure that they are seen by more people in more cinemas throughout the UK.
// <![CDATA[ google_ad_client = "pub-8789619055654824"; /* 300x250, created 11/13/09 */ google_ad_slot = "3809754592"; google_ad_width = 300; google_ad_height = 250; // ]]>
Hebrides Today brings you the latest news from the Western Isles