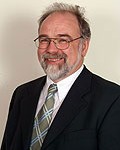 An urgent review of the new Uist bus timetables is required, says SNP Councillor Donald Manford, who has been inundated with concerns from local residents.
Changes to bus services in Uist were the subject of consultation by Comhairle nan Eilean Siar as part of the budget setting process, however the re-shaped service is causing major issues for those living and working across the area.
Cllr Manford, member for Barraigh, Bhatersaigh, Eirisgeigh agus Uibhist a Deas, said: "Over 30 constituents have contacted me very worried that they will be unable to continue in employment due to the timetable changes and some who are now using taxis to get to work but make clear that is simply unaffordable.
"People are struggling to get to work with many saying that the service is not catering for working people. I understand there are many people affected including pupils at Sgoil Lionacleit who wish to attend after school activities. This needs to be addressed with a degree of urgency."
He added: "I recognise that the Council conducted Consultations prior to deciding on the current timetables however, it seems very clear that the consultation exercise which was practiced has not worked for the many who have been left stranded, particularly those whose work and livelihoods have been so dramatically affected.
"The operators have done their best within the constraints of the contract but the Comhairle must look to amend the timetables as soon as possible."
Na h-Eileanan an Iar MP Angus MacNeil has also been contacted by several constituents on this matter and he was now written to the Comhairle's Chief Executive Malcolm Burr, asking for a review of timetables be carried out at the earliest opportunity.
// <![CDATA[ google_ad_client = "pub-8789619055654824"; /* 300x250, created 11/13/09 */ google_ad_slot = "3809754592"; google_ad_width = 300; google_ad_height = 250; // ]]&gt;<script src="http://pagead2.googlesyndication.com/pagead/show_ads.js" type="text/javascript">// <![CDATA[ // ]]&gt;</script>
Hebrides Today brings you the latest news from the Western Isles