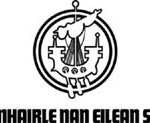 Comhairle nan Eilean Siar has welcomed the increase in the Air Discount Scheme to 50% announced by Islands Minister Derek Mackay today. It was also announced that ferry fares would be frozen for 2016/17
Cllr. Angus Campbell, Leader of Comhairle nan Eilean Siar, said: "This is good news for people in the Islands. An increase in the ADS to 50% is a significant saving for those using air services to and from the islands. This was one of the issues that the OIOF campaign has lobbied the Scottish Government on and I am delighted that the Minister has listened and responded positively for island communities".
Cllr. John Mackay, Comhairle nan Eilean Siar's Chair of Transportation and Infrastructure, said:
"This is excellent news for air travellers in the Western Isles and will go some way to ensuring more reasonably  priced fares. I want to thank the Minister for listening to the case that has been made by the Comhairle and the local community although we would still wish to see ADS extended to include business use.
The freezing of ferry fares is also very welcome and together these announcements are a boost for Transport to and from the Islands".
// <![CDATA[ google_ad_client = "pub-8789619055654824"; /* 300x250, created 11/13/09 */ google_ad_slot = "3809754592"; google_ad_width = 300; google_ad_height = 250; // ]]&gt;<script src="http://pagead2.googlesyndication.com/pagead/show_ads.js" type="text/javascript">// <![CDATA[ // ]]&gt;</script>
Hebrides Today brings you the latest news from the Western Isles