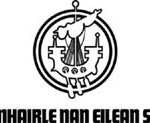 Trading Standards are issuing a reminder to Western Isles residents to say No to Doorstep sellers.
The Trading Standards service has had several reports of rogue traders operating in the islands over the past couple of weeks.
Officers are again asking residents to  look out for elderly relatives and neighbours and report any doorstep sellers immediately to Trading Standards on 01851 822694, out of hours on the Faire Community Careline on 01851 701702 or the Police on 101. In an emergency dial 999
Doorstoppers signage is available from Libraries, Council Offices, and from Trading Standards on the above number.
// <![CDATA[ google_ad_client = "pub-8789619055654824"; /* 300x250, created 11/13/09 */ google_ad_slot = "3809754592"; google_ad_width = 300; google_ad_height = 250; // ]]&gt;<script src="http://pagead2.googlesyndication.com/pagead/show_ads.js" type="text/javascript">// <![CDATA[ // ]]&gt;</script>
Hebrides Today brings you the latest news from the Western Isles