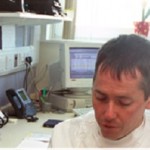 NHSWI Diabetes Service would like to announce that a new patient website is available for people living with diabetes in the Western Isles.
Being diagnosed with diabetes, or knowing someone who has been diagnosed with diabetes, may raise questions about how diabetes fits into your daily life. Our aim is to provide people living with diabetes with the care, information and support they need to manage the condition with confidence. This new website has been designed for people living in these islands. It includes information about the services provided by NHS Western Isles, clinic times and locations along with bus timetables and directions to the various sites that the service operates from.
On the new website you will find a host of information on living with diabetes, from lifestyle choices to what medications are used to treat the condition and why. There are also dedicated areas on the site for young children and teenagers with information on issues that are relevant specifically to them. You will also find contact numbers for the whole team should you need to get in touch.
If you have any questions or comments about the website or the content then please get in touch using the details provided in the team section. We are happy to add any other useful links to sites that people have found helpful.
The address is http://www.wihb.scot.nhs.uk/diabetes-home
// <![CDATA[ google_ad_client = "pub-8789619055654824"; /* 300x250, created 11/13/09 */ google_ad_slot = "3809754592"; google_ad_width = 300; google_ad_height = 250; // ]]&gt;<script src="http://pagead2.googlesyndication.com/pagead/show_ads.js" type="text/javascript">// <![CDATA[ // ]]&gt;</script>
Hebrides Today brings you the latest news from the Western Isles