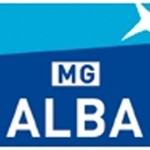 MG ALBA, which operates BBC ALBA in partnership with the BBC, has said that a commitment to increase original, high-quality programming on BBC ALBA should form part of the BBC's next Royal Charter.
The request has been put forward by MG ALBA as part of its response to the UK Government Department for Culture, Media & Sport public consultation on BBC charter review.
The organisation said that it was time to create a stronger BBC ALBA by asking the BBC to produce ten hours of original programming per week for the channel for the next ten years of the charter, in comparison to the current 4.4 hours currently developed.
Says a spokesperson: "If facilitated, such a commitment would bring BBC ALBA into line with the in-house programming contribution the BBC currently makes to Welsh language broadcaster, S4C."
BBC ALBA started broadcasting in September 2008 and has been an outstanding success since its launch, currently reaching on average more than 700,000 viewers per week in Scotland, in addition to more than 100,000 BBC iPlayer views each week.
The channel reaches on average between 16 per cent and 17 per cent of viewers each week in Scotland, and 70 per cent of Gaelic users.
However, this is set against a backdrop of a high programme repeat rate.
On current funding, only 1.7 hours of originations, including news, are possible per day – significantly short of an ambition of three hours per day. This creates a repeat rate on BBC ALBA of 73 per cent.
Maggie Cunningham, chair of MG ALBA, said: "BBC ALBA has enjoyed considerable success since its launch seven years ago and as the first channel delivered under BBC licence through a partnership, it is unique in its achievements.
"The channel now reaches more than 700,000 viewers per week and has cemented its place in Scottish broadcasting, valued by both Gaelic and non-Gaelic speakers alike.
"However, the channel cannot stand still. The high viewership of BBC ALBA has been achieved despite the significant number of repeats on the channel and it is clear that we must make progress in order to serve our Gaelic audience in a more comprehensive manner.
"We cannot risk audience fatigue setting in.
"A lack of resources means that there is no weekend news available in Gaelic and there is a significant lack of original programmes for children and young people. There are also major gaps in comedy, entertainment and programming for learners.
"We should not be downbeat about BBC ALBA given what it has achieved but with the BBC's help, we can build for the next stage of the channel's life and increase the number of hours of high quality programmes per week, matching the contribution made by the BBC to other platforms such as S4C in Wales."
MG ALBA also said that such a commitment would contribute to both promoting the Gaelic language and to supporting Scotland's creative sector.
Ms Cunningham continued: "We take great pride in the role BBC ALBA has played in supporting our creative sector, with more than 20 indigenous production companies thriving thanks to commissions for content from the channel.
"A stronger BBC ALBA would be better placed to build upon this growth and share the existing expertise that will see the next generation of programme makers develop and flourish in Scotland.
"An increase in new, original programming would also significantly increase the linguistic benefits of the channel.
"BBC ALBA makes a significant contribution to the normalisation of Gaelic and Gaelic culture in mainstream Scottish society but in order to keep doing this, it must retain a strong appeal to national audiences as well as the core audience and provide a platform that has the potential to attract potential new learners and new participants in Gaelic medium education."
// <![CDATA[ google_ad_client = "pub-8789619055654824"; /* 300x250, created 11/13/09 */ google_ad_slot = "3809754592"; google_ad_width = 300; google_ad_height = 250; // ]]&gt;<script src="http://pagead2.googlesyndication.com/pagead/show_ads.js" type="text/javascript">// <![CDATA[ // ]]&gt;</script>
Hebrides Today brings you the latest news from the Western Isles