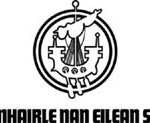 John Norman Macleod has been elected as a Councillor for Comhairle nan Eilean Siar in the An Taobh Siar Agus Nis ward.
The Percentage Poll was 39.8%.  There were 1020 valid ballot papers and 7 rejected ballot papers.
The quota of votes for a candidate to be elected was 511.
The first preference votes received by each of the candidates and the stage at which any candidate was elected was:-
| | | |
| --- | --- | --- |
| NAME OF CANDIDATE | Number of 1st Preference Votes | Stage at which Candidate has been Elected |
| Richard Brian Froggatt (Independent) | 75 | |
| Gavin Macleod Humphreys (Scottish Green Party) | 59 | |
| John Norman Macleod | 886 | 1 |
the following were rejected as void and not counted on account of:-
| | |
| --- | --- |
| REASON | NUMBER |
| Which does not bear a unique identifying mark | |
| On which the figure '1' standing alone is not placed so as to indicate a first preference for some candidate | |
| On which the figure '1' standing alone indicating a first preference is set opposite the name of more than one candidate | 1 |
| On which anything is written or marked by which the voter can be identified except the printed number and other unique identifying mark on the back | |
| Which is marked unmarked or void for uncertainty | 6 |
| Total number of ballot papers rejected | 7 |
// <![CDATA[ google_ad_client = "pub-8789619055654824"; /* 300x250, created 11/13/09 */ google_ad_slot = "3809754592"; google_ad_width = 300; google_ad_height = 250; // ]]&gt;<script src="http://pagead2.googlesyndication.com/pagead/show_ads.js" type="text/javascript">// <![CDATA[ // ]]&gt;</script>
Hebrides Today brings you the latest news from the Western Isles