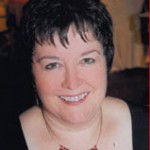 A report from the Royal College of Nursing Scotland has highlighted the deficiencies in the delivery of health care to older people living in remote and rural Scotland and states that it is "not fit for purpose".
"Last week's press showed the difficulties we have in recruiting health care professionals for rural areas" commented Rhoda Grant, Scottish Labour MSP for the Highlands and Islands, "This report is further evidence that the Government is continuing to fail our rural communities.
"The problems around an ageing rural population and declining supply of health care have been known for some time, "continued Mrs Grant. " What is lacking is Government urgency is facing up to and solving these problems.
"The status quo in rural health care provision is not an option. The rate of shifting resources to our rural communities must be improved. This report recommends developing a network of Advance Nurse Practitioners for rural areas. These specially trained and experienced nurses could help provide the community based, seven day care that older people often need.
"The use of technology through the provision of tele-care is an exciting development. However, a significantly improved broadband infrastructure is needed to make this work. I have campaigned for this improvement in broadband for a long time, now and will continue to do so.
"It will not be good enough for the Government to simply acknowledge this report than shelve it as it has done with so many others. The longer it continues to do nothing, the closer we get to a real crisis in rural health care."
// <![CDATA[ google_ad_client = "pub-8789619055654824"; /* 300x250, created 11/13/09 */ google_ad_slot = "3809754592"; google_ad_width = 300; google_ad_height = 250; // ]]>
Hebrides Today brings you the latest news from the Western Isles