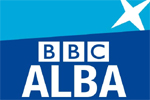 S4C, BBC ALBA and TG4 are calling for fresh and distinctive ideas for a new lifestyle programme format, which can work for viewers across the three Celtic nations.
The Welsh, Irish and Scottish broadcasters are uniting to create an aspirational and entertaining programme or series format, with wide appeal, which can be easily adapted for audiences across the three nations and beyond. Working together they will help develop the format with a view to offer it for use on the wider market.
Programme makers are invited to submit proposals for programmes which are brave and bold and that a peak-time audience can truly engage with. The ideas should also touch the emotions in some way, be it through laughter, tears or surprise.
S4C's entertainment content commissioner, Elen Rhys, explains: "I'm very excited at the prospect of this new collaboration and am thrilled to be working creatively with colleagues at BBC ALBA and TG4.
"Lifestyle programmes play a key role as part of a vibrant and appealing entertainment TV schedule, and as a genre it is one of the main areas which S4C aims to build on.
"This is a scheme which will benefit audiences across the three nations, as we bring fresh new content to the screen. It is also a golden opportunity for programme makers to develop their ideas into flexible and adaptable formats with the potential to grow and grow."
BBC ALBA's channel editor, Margaret Cameron, adds: "We really hope programme makers in each of the countries come forward with ideas that challenge and excite us, we're ambitious for our sector and hope they will be equally ambitious in their pitches."
TG4's commissioning editor, Máire Ní Chonláin, says: "The Celts are a creative and imaginative race of people and with this union of Welsh, Scots and Irish broadcasters,  we look forward to finding smash-hit entertaining ideas that will not only work on our channels but could in the future travel the world."
S4C, BBC ALBA and TG4 are inviting programme makers to submit ideas by midday Friday, 30 October, 2015, by emailing [email protected].
The submissions should include a logline, format treatment, indication of proposed talent and of how the development funds would be used to produce a worthwhile pilot which can be used as a basis for a returnable series.
One idea will selected to receive the £15,000 development funding to create a pilot for delivery in early 2016.
Full information and details of how to submit your ideas are available here:
http://www.mgalba.com/production/celtic-formats-initiative.html?lang=en
http://www.s4c.cymru/en/production/page/1517/news/
// <![CDATA[ google_ad_client = "pub-8789619055654824"; /* 300x250, created 11/13/09 */ google_ad_slot = "3809754592"; google_ad_width = 300; google_ad_height = 250; // ]]&gt;<script src="http://pagead2.googlesyndication.com/pagead/show_ads.js" type="text/javascript">// <![CDATA[ // ]]&gt;</script>
Hebrides Today brings you the latest news from the Western Isles