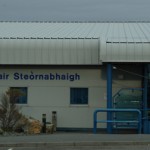 Regional airport operator HIAL has recorded a strong start to the year with an extra 25,000 passengers during the first quarter.
Latest figures show that between January and March this year, HIAL's 11 airports handled 314,136 passengers, an increase of 8.7% on the same point last year.
Wick John O'Groats, benefitting from an upsurge in energy related traffic, reported a 64.5% increase in passenger numbers.
However, the biggest upsurge, in numerical terms, was recorded at Inverness where a new service to Dublin, the return of winter flights to Geneva and increased capacity on the Manchester route, saw the airport gain more than 29,000 passengers. A new service from Zurich, increased capacity on the Gatwick route and strong inbound demand from the US via Dublin puts the airport on course to record its busiest ever summer this year.
Elsewhere, Benbecula, Islay and Stornoway also recorded increased passenger numbers.
Numbers were down at Barra, Campbeltown, Kirkwall and Tiree, partly due to weather related cancellations at the start of the year.
At Sumburgh, a drop in the number of flights in January and February resulted in fewer passengers. However, the airport returned to growth in March and it remains one of the fastest growing in the group with an annual growth rate of 8.3%.
At Dundee, numbers fell by 537 over the quarter compared to last year. However, the comparison is not entirely representative given that services switched from London City to Stansted at the end of March 2014. A more accurate picture of demand is expected in April when the figures will show a like for like comparison.
Over the past 12 months, HIAL has handled an additional 64,110 passengers, representing a growth rate of 4.7%.
Inglis Lyon, Managing Director of HIAL, said: "We are pleased to have started 2015 on such a high, particularly at Inverness and Wick John O'Groats, which have both enjoyed strong growth during the first quarter. Elsewhere, at Benbecula, Islay and Stornoway, growth was more modest but no less important for the businesses and communities that rely on those airports.
"The early months of the year are subject to sharp fluctuations as a result of weather disruption and this year was no different, with many of our smaller airports affected by the vagaries of the Scottish weather.
"Sumburgh has consistently been one of our strongest performers and despite a drop in traffic in January and February, numbers rallied in March and it remains one of the fastest growing major airports in Scotland with strong prospects for further growth."
// <![CDATA[ google_ad_client = "pub-8789619055654824"; /* 300x250, created 11/13/09 */ google_ad_slot = "3809754592"; google_ad_width = 300; google_ad_height = 250; // ]]&gt;<script src="http://pagead2.googlesyndication.com/pagead/show_ads.js" type="text/javascript">// <![CDATA[ // ]]&gt;</script>
Hebrides Today brings you the latest news from the Western Isles