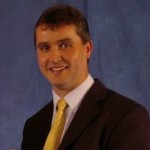 Angus MacNeil SNP, Na h-Eileanan an Iar today backed the calls of the families and the community affected by the storm of January 2005, in regard to issues surrounding the South Ford Causeway, between Benbecula and South Uist.
SNP Angus MacNeil said:
"I share the families' disappointment surrounding the Comhairle's decision earlier this week, around the South Ford Causeway, but it is now clearer than ever that a Fatal Accident Inquiry must occur to establish what role the blocking of the South Ford, by a causeway, effectively played in the tragic events of January 2005.
"David MacPherson, father, father-in-law and grandfather of the family involved has shown me drawings dated 1981, of the plans for the construction of the South Ford Causeway, in those plans there were two openings between the causeway, one in the South end and one at the North end.  Anybody familiar with the causeway knows that there is an opening at the North end with a span of 15 metres but a similar opening at the South end which was on the original plan is not there.  I would like to know why not, and I have sent a Freedom of Information request to the Comhairle for more information surrounding the construction.  However, I do wonder why there is only an opening at the North end but not at the South end.  I have been told that the kilometre long causeway, was constructed from North to South and I wonder whether it is significant that the second opening, at the South end, was missed because it was towards the end of the construction project and if so why?
"The decision of the Transportation Committee to refuse to accept the evidence of the Hydrodynamic experts to open the causeway by 25% or 250 metres, seems to be done on cost grounds only.  While that might be understandable, the fact that experts have state that the Causeway to be opened by 250 metres as opposed to 15 metres, by implication points the finger at the Causeway for the tragedy of 2005 due to its role in closing the South Ford.  The families have told me that despite expert advice and different construction plans, they are not happy that the South Ford Causeway remains as it has over the last ten years, and they feel most definitely that a Fatal Accident Inquiry has to occur.
"It seems that on the night in question, there was a significant difference in the height of the sea between the West side and the East side of the causeway of up to 7 feet.
"It is clear now that while people can have opinions and know certain facts, a Fatal Accident Inquiry is the only acceptable route for those concerned and to establish facts about this tragic incident in January 2005.  As it is the wish of the families to have a Fatal Accident Inquiry and while any politician is reluctant to pressure the judicial system publicly on a Fatal Accident Inquiry, I would be negligent in my responsibilities, if I wasn't to support the families' wishes and concerns regarding an FAI, lest such a tragic event happened again."
// <![CDATA[ google_ad_client = "pub-8789619055654824"; /* 300x250, created 11/13/09 */ google_ad_slot = "3809754592"; google_ad_width = 300; google_ad_height = 250; // ]]&gt;<script src="http://pagead2.googlesyndication.com/pagead/show_ads.js" type="text/javascript">// <![CDATA[ // ]]&gt;</script>
Hebrides Today brings you the latest news from the Western Isles