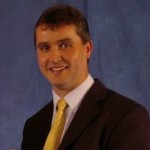 Angus Brendan MacNeil SNP, Na h-Eileanan an Iar is urging Comhairle nan Eilean Siar to listen to the view of locals in the Iochdar area of South Uist regarding the South Ford Causeway, and to seek to allocate money directly for work to the causeway.
Commenting Angus MacNeil said:
"The situation with the South Ford Causeway is causing quite a bit of unease in Uist and Benbecula, especially as drawings have come to light from January 1981, showing two openings in the South Ford Causeway but the constructed causeway only has one opening.  The unease centres round the reported difference of 7ft between the sea and either side of the causeway in January 2005, when a family of five were taken from the road due to the high sea level on the West side of the causeway.  Further, a hydrodynamic survey has called for 25% of the causeway to be open rather than the current 1.5%.
"I know that the families and the community feel that money allocated to nearby Gulan Island on the West side of the South Ford is not a good use of money, instead this should be allocated to provide the opening in the causeway, along with any monies that may come from the devolution of the Crown Estate to the islands."
// <![CDATA[ google_ad_client = "pub-8789619055654824"; /* 300x250, created 11/13/09 */ google_ad_slot = "3809754592"; google_ad_width = 300; google_ad_height = 250; // ]]&gt;<script src="http://pagead2.googlesyndication.com/pagead/show_ads.js" type="text/javascript">// <![CDATA[ // ]]&gt;</script>
Hebrides Today brings you the latest news from the Western Isles