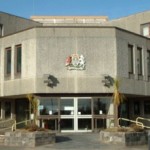 Comhairle nan Eilean Siar's Chair of Education and Children's Services has welcomed news that the Scottish Government does not intend to call in the decisions to close Paible, Carinish and Lochmaddy schools as the Comhairle has fulfilled its obligations under the 2010 Act.
This will pave the way for the children of the North Uist communities to have a new purpose built school fit for the 21st Century. This will be the third new primary school to be built in the Uists since 2011. Primary schools were opened at Daliburgh in October 2012 and at Balivanich in August 2011.
Chair Catriona Stewart said: "This is good news for North Uist and for the Western Isles. I am glad that the Comhairle's decision of 13th February to implement the closure of the three schools has been considered and reviewed by Scottish Ministers who have found that the Comhairle has met the terms of the 2010 Act. The Comhairle can now proceed with the work required to deliver a new school on the preferred site at Paible."
The Scottish Government has also confirmed that there will be no call-in of Eriskay primary school which is scheduled for formal closure in June this year although there are no pupils currently attending the school.
Cllr Stewart said: "Change is inevitable for progress to continue in many spheres of life and educational provision must evolve to keep pace with children's needs and requirements. The children who formerly received their education in Eriskay School are now being educated in the new facility at Daliburgh which is resourced to the highest specification achievable with the resources available to us."
// <![CDATA[ google_ad_client = "pub-8789619055654824"; /* 300x250, created 11/13/09 */ google_ad_slot = "3809754592"; google_ad_width = 300; google_ad_height = 250; // ]]&gt;<script type="text/javascript" src="http://pagead2.googlesyndication.com/pagead/show_ads.js">// <![CDATA[ // ]]&gt;</script>
Hebrides Today brings you the latest news from the Western Isles