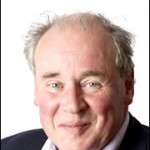 Jamie McGrigor, Highlands & Islands Conservative MSP, is urging his farming and crofting constituents to take part in the Scottish Government's consultation on detailed proposals for the new Scotland Rural Development Programme (SRDP). The Scottish Government launched a formal consultation this week on the seven-year programme – which is worth more than £1.3 billion between 2015 and 2020.
Speaking today Jamie, who is also Convenor of the Scottish Parliament's Cross Party Group on Crofting, said:
" The shape of the new SRDP system is vital to many of my farming and crofting constituents.
" I have consistently argued that the support options contained within the programme must be practical, simple and user-friendly so that farmers and crofters in my region of the Highlands & Islands can benefit from them. In terms of crofting, there must also be accessible and appropriate options for small producers. Many crofters have previously been put off applying by what they perceive as the complexity, labour or anticipated time required, or believed the options were not appropriate for smaller scale producers.
" I would encourage farmers and crofters in my region give their views in the consultation process which runs until February 28, 2014."
// <![CDATA[ google_ad_client = "pub-8789619055654824"; /* 300x250, created 11/13/09 */ google_ad_slot = "3809754592"; google_ad_width = 300; google_ad_height = 250; // ]]&gt;<script type="text/javascript" src="http://pagead2.googlesyndication.com/pagead/show_ads.js">// <![CDATA[ // ]]&gt;</script>
Hebrides Today brings you the latest news from the Western Isles