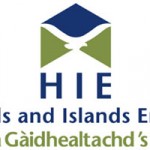 A new package of business IT support for organisations and individuals across the Highlands and Islands is now available.
Highlands and Islands Enterprise (HIE), in partnership with Business Gateway and with support from the Scottish Government, have launched an IT engagement programme, offering online IT guides and group workshops.
A new website is now live – www.digitalhiguide.co.uk – which includes 150 Business IT Guides written by specialists with a focus supporting businesses across the Highlands and Islands. These range from 'buying a PC' and 'tablet computing' to 'moving your accounting to the cloud' and 'social media and social networking'.
In addition to the guides, the website includes a dedicated "Ask the Expert" section, with email support from qualified IT advisers. Anyone in the Highlands and Islands can register and access the site which is free to use.
CEO for e-skills UK, Karen Price OBE, said: "Technology has the power to transform a small business. It can increase efficiency, boost productivity and open up new markets and opportunities.
"Business which don't have specialist IT functions can find it difficult to know where to start. They worry about making the wrong choices, about the resulting cost and skills implications, and about how to plan for future growth.
"e-skills UK are delighted to be working with Highlands and Islands Enterprise to make the Business IT Guide available to companies in the Highlands and Islands to enable them to make the most of technology for business success."
Group events are to be held across the Highlands and Islands, offering organisations the chance to learn more about topics such as social media, cloud computing, tablet computing and much more. These will be delivered as half-day sessions and will be advertised locally when dates and locations have been finalised. Businesses requiring more intensive support may also be offered a one-to-one healthcheck.
Carroll Buxton, Director of Regional Development at Highlands and Islands Enterprise said: "This programme is designed to support businesses, social enterprises and communities throughout the Highlands and Islands to make the most of current broadband while preparing for opportunities that will arise with the arrival of Next Generation Broadband.
"HIE and Business Gateway will deliver the programme right across the region, supporting businesses both in person and online. We wish to ensure that people across the Highlands and Islands have access to IT knowledge and skills that enable them to make the most of increasing online opportunities and services".
Hugh Lightbody, Chief Officer, Business Gateway National Unit said: "Technology is fast becoming an essential tool for all businesses, no matter their size or sector, but getting to grips with the latest advances can often feel daunting – and finding the time in a busy schedule to learn the basics can be difficult. That is why the new website has been developed. Not only does it provide easily accessible information for free, it gives business owners a way to increase their understanding of the benefits that technology can bring to their business at a time most suitable to them.
"The group events and one-to-one digital health checks will also ensure businesses and social enterprises throughout the area are using, and bring on board, the most appropriate technology to help them achieve their business goals."
// <![CDATA[ google_ad_client = "pub-8789619055654824"; /* 300x250, created 11/13/09 */ google_ad_slot = "3809754592"; google_ad_width = 300; google_ad_height = 250; // ]]&gt;<script type="text/javascript" src="http://pagead2.googlesyndication.com/pagead/show_ads.js">// <![CDATA[ // ]]&gt;</script>
Hebrides Today brings you the latest news from the Western Isles