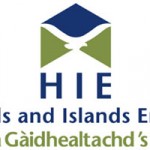 Fèisean nan Gàidheal will continue to play a key role in the continuing development of traditional music and Gaelic arts as Highlands and Islands Enterprise (HIE) announces funding of £480,000 for the next three years.
In partnership with Creative Scotland, Bòrd na Gàidhlig, and local authorities, HIE's investment will help the fèisean movement improve and build upon the success it has generated over the last 30 years.
The three year funding package forms part of HIE's support for arts and cultural activity strengthening the Highlands and Islands.
Projects will include expanding Cèilidh Trails and the Blas Festival, allowing young and aspiring musicians the opportunity to tour and perform at local venues across the Highlands and Islands. A range of new activities will be developed including showcasing Gaelic culture to a wider audience through participating in international festivals.
Around 13,000 young people participate in activities supported by Fèisean nan Gàidheal across Scotland. A range of local people who have been regular fèis participants have progressed into further education and training as well as professional careers, including the acclaimed Gaelic singer Julie Fowlis as well as musicians Mairearad Green and Anna Massie who are two fast-rising talents in the folk scene.
Neil Ross, head of community growth at HIE, said: "Fèisean nan Gàidheal's economic benefits are enjoyed in some our most fragile communities and participating in the fèisean brings new skills and confidence to young people. It has made an immense contribution to the lives of many young people and has strengthened both traditional music and the Gaelic language throughout Scotland.
"As well as supporting and promoting talent and creativity its work attracts newcomers and returners to the Highlands and Islands. We are delighted to announce a new three year funding package to Fèisean nan Gàidheal as part of our support for cultural activity strengthening the Highlands and Islands."
Calum Alex MacMillan, development manager at Fèisean nan Gàidheal, said: "We are very grateful that HIE is continuing to invest in our work. This assistance will help us fund new initiatives as well as ensure the continuity of support that is vital to local fèisean. There is an abundance of talent amongst young people and tutors taking part in fèisean, and with increased opportunity to access specialist and ongoing tuition we are able to ensure the development of their skills. The fèis movement now involves around 36,000 people as participants or audience members, therefore making a significant contribution to the creative industries and Gaelic language development across Scotland."
As well as supporting both Fèisean nan Gàidheal and local fèisean, HIE's funding will support some key projects and developments including a new drama school for adult learners and other community related drama activities in partnership with Sabhal Mòr Ostaig and MG Alba.
Fèisean nan Gàidheal, which supports 45 local Fèisean – currently provides the equivalent of 100 jobs across Scotland annually, bringing £7m into the Scottish economy, and £6m into the economy of the Highlands and Islands in a three-year period.
Hebrides Today brings you the latest news from the Western Isles