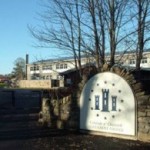 Twelve new Gaelic language qualifications have been launched at the Royal National Mod in Stornoway
These new free-standing qualifications, known as 'Units', cover the four key skills beginners need to develop to successfully learn a new language; speaking, listening, reading and writing.
These Units were developed by SQA in partnership with Scotland's Colleges and other language training providers in an effort to address the issue of the lack of provision for adults who want to learn Gaelic.
Dr Janet Brown, SQA Chief Executive, said: "These new Units will offer learners the opportunity to take their first steps towards embracing Gaelic and connecting with a rich vein of arts, language and culture which is rightly being celebrated at the Royal National Mòd.
"These qualifications have been designed to allow tutors and lecturers to measure the individual progress and attainment of learners in the four language skills, linked to clearly defined national standards.
"We are optimistic that these new Units will address the needs of Scotland's colleges, and meet the key criteria set out within our own Gaelic Language Plan and the Scottish Government's National Plan for Gaelic.
"It's fitting that these new qualifications are being launched at Lews Castle College in Stornoway during Mòd week, where SQA is involved as the main sponsor of An Latha Litreachais."
Robert Quinn, Head of Humanities, Arts and Business at SQA, added: "SQA is also launching a new National Progression Award in Contemporary Gaelic Songwriting. This award aims to promote the appreciation and use of Gaelic language and culture among young people by harnessing their musical skills and talents in the writing, arranging and performing of self-composed Gaelic songs."
Speaking ahead of the launch, Dr Alastair Allan MSP, Minister for Education and Learning, said: "I very much welcome SQA's new provision for adult learners, which has been developed in consultation with Scotland's Colleges and other key stakeholders.
"The growth of language learning in adults is a key commitment within the draft National Plan for Gaelic and also SQA's Gaelic Language Plan. These new units, with free-standing status, will enable learners to be assessed flexibly across different levels depending on their individual needs.
"Lews Castle College in Stornoway will be piloting these Units in conjunction with their Ulpan provision, enabling candidates to move forward in their Gaelic-learning journey."
Hebrides Today brings you the latest news from the Western Isles