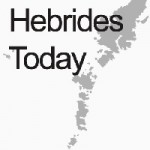 The community in Uist and Barra are to take a key role in shaping public bus transport services funded by the Comhairle.  Consultation meetings scheduled to take place during the fortnight commencing 16 March will start the process of ascertaining what the priority for local bus transport services should be for the next 3-5 years.
Over the next few weeks a consultation process to shape the future of local bus transport services in Uist and Barra is taking place.  Using a process known as participatory budgeting, the Comhairle will be putting the community in the driving seat by enabling them to identify and priortise services required for the future.
Alongside community meetings a questionnaire will be sent to every household within Uist and Barra seeking views.
Cllr John Mackay, Chairman of the Transport and Infrastructure Committee, commented, "I am pleased that the process of community engagement has started.  The Comhairle invests a significant amount of resources in public bus transport services and it is extremely important that they meet the needs of the communities involved.  I would urge everyone in Uist and Barra to take an active role in this process."
Details of the meetings are as follows:
| | | |
| --- | --- | --- |
| Monday 16 March 2015 | 19.00 | Lochmaddy Hall |
| Tuesday 17 March 2015 | 13.00 | Uist Youth Council, Lionacleit Education Centre |
| | 14.30 | Iochdar Hall Front Room |
| | 19.00 | Balivanich Hall |
| Wednesday 18 March 2015 | 14.30 | Stoneybridge Hall |
| | 19.00 | Southend Hall |
| Monday 23 March 2015 | 14.30 | Barra Learning Centre Castlebay |
| | 16.30 | Barra Youth Council, Youth Café, Castlebay Hall |
| | 19.00 | Northbay Hall |
// [ google_ad_client = "pub-8789619055654824"; /* 300x250, created 11/13/09 */ google_ad_slot = "3809754592"; google_ad_width = 300; google_ad_height = 250; // ]]>
Hebrides Today brings you the latest news from the Western Isles