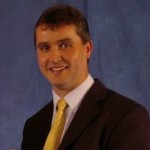 Welcoming news that the Scottish Government are to increase the level of air service between Barra and Glasgow to two flights per day, Monday to Saturday and an added weekend service, meaning an increase from 6 to 13 flights a week, Na h-Eileanan an Iar SNP MP Angus MacNeil said:
"It is tremendous news that the Scottish Government are extending the scope of the Public Service Obligation (PSO) they fund between Barra and Glasgow by more than doubling the number of flights per week.  This service is a vital social and economic lifeline service to people in Barra.
"This service is used a lot by people who work off the island, typically in the Merchant Navy or in the North Sea and helps maintain families on the Island.  The flights are often full and it can be difficult to get a seat, so this announcement is welcome.  It will ease the pressures on the economy of the Island as well as helping people travelling to and from hospital in Glasgow and tourism.
"In fact flights have been so full in recent years that some people have held back from telling too many people about the beach landing as it would only increase the demand but now the extra flights increases the economic opportunities for Barra and we have to be grateful to the SNP Government in Edinburgh for providing the extra resources to benefit the islands.
"Unfortunately the extra tax revenues which would have set this funding by the Scottish Government, will not actually go to the Scottish Government but to the Treasury in Westminster, which always makes these types of funding in island communities challenging as the Scottish Government is not directly rewarded or incentivised for stimulating the economy and increasing tax revenues, but it is a clear example of where constitutional politics and island transport needs meet.
"Finally, I would also like to thank Barra Councillor Donald Manford who has been very proactive in involving himself in securing this improved service which takes Barra a little closer to the number of flights at other Western Isles airports."
Councillor Donald Manford said:
"It seems a lifetime ago since we took up the fight to save our air service. Today's announcement that there will be a PSO contract for 2 Glasgow/Barra flights per day Monday to Saturday and 1 flight on Sunday throughout the year.
"The ticket price increase will be held to £1 per year. The new aircraft will also be in service for the new Service Obligation. While there are so many people who deserve thanks, the first must be to Transport and Islands Minister Derek MacKay and the Scottish Government, and also Angus MacNeil MP who has worked tirelessly to bring about this day."
// [ google_ad_client = "pub-8789619055654824"; /* 300x250, created 11/13/09 */ google_ad_slot = "3809754592"; google_ad_width = 300; google_ad_height = 250; // ]]>
Hebrides Today brings you the latest news from the Western Isles