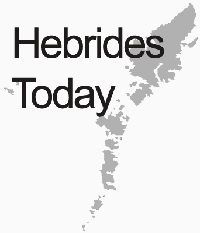 A former first officer for Marine Scotland says its staff are disheartened and morale is low due to their continuing fight for fair pay.
Richard Ferrari has spoken out to support a campaign being run by union Unite and Highlands and Islands Labour MSP Rhoda Grant.
Protection vessels mount year-round patrols on closed areas to detect and deter illegal fishing, boarding fishing vessels of all types and sizes whilst at sea to carry out inspections. Mr Ferrari stresses seafarers often work in challenging conditions on vessels that are relatively small and frequently very uncomfortable during periods of poor weather.
However, Marine Scotland seafarers are being paid thousands of pounds less than those working in comparable posts for ferry operator Caledonian MacBrayne. CalMac is wholly owned by Scottish Ministers, while Marine Scotland, formerly the is also wholly funded by the Scottish Government with its fleet enforcing EU fishing policy and ensuring quota rules are obeyed.
The seagoing staff have also had a Recruitment and Retention Allowance (RRA) cut – from £5,000 to £2,000.
"Without doubt the marine staff are disheartened and morale is low.  It was not only the reduction in RRA but the manner in which was carried out with such short notice," said 40-year-old Mr Ferrari, who lives in Argyll and Bute.
"Staff were told that the RRA was being reviewed in November of 2015, six months prior to the reduction – this does not qualify as notice of a reduction..
"It is ludicrous for Marine Scotland not to accept a comparison with Cal Mac. I know of at least three ex-Marine Scotland officers who now work for Cal Mac. Marine Scotland officers and crew hold qualifications that are transferable across the Merchant Navy and their skills relating to fisheries duties are acquired through intensive study and years of experience.  It is not possible to recruit this experience and Marine Scotland is clearly failing to retain it.
"The role carried out by the protection vessels is one vital to Scotland for the conservation of the marine environment and to facilitate sustainable exploitation of its fish stocks."
Mrs Grant, Labour's spokesperson on Rural Economy, has received a letter on the issue from Environment Secretary Roseanna Cunningham saying that "to draw firm conclusions we need comparative data across the industry". Ms Cunningham is asking her officials to work on this data and SNP MSPs have already supported Mrs Grant in the Scottish Parliament by backing fair pay for the staff.
"However, my experience of collating data is that it takes time," explained Mrs Grant.
"This is just not moving quick enough for all the seafarers affected. Every week I receive reports about how difficult the situation is becoming, both in terms of a reduced recruitment and retention allowance, the big gap in pay and retaining experienced staff.
"We need to settle this as soon as possible. Staff are shouldering the cuts, causing hardship for those who work long hours at sea, when management should be rewarding them and seeking to retain their skills during difficult times."
Mr Ferrari started with the Scottish Fisheries Protection Agency in 2007 and left in 2013 when it was then Marine Scotland.  He re-joined in February 2016 and left in December 2016 as an acting Master. He maintains the agency is losing senior officers due to the RRA cut.
"When I returned in 2016 with less than a month's notice I had a £3000 cut in pay and a stated intention of a further reduction of £2000 in 2017," he said.
"Whilst I appreciate Marine Scotland state this is not a pay cut but simply a reduction of a RRA there is little comfort in that at all to marine staff.
"It is quibbling over semantics – "pay" is surely the summation of basic pay and any allowances. Those worst affected by the cut in RRA are obviously those on lesser salaries as the RRA made up a greater proportion of their wage.
"Marine Scotland staff deserve better treatment and I sincerely hope that politicians will move quickly to sort this out."
A spokesperson for Unite added: "This is an issue of fair pay. Our members at Marine Scotland are being paid less than the going rate for the job. We have repeatedly warned that changes to the RRA would have an impact on morale and staff retention, but the Scottish Government just aren't listening.
"We need the Scottish Government to come up with a clear plan that brings fairness to the pay of seafarers working in the public sector."
// <![CDATA[ google_ad_client = "pub-8789619055654824"; /* 300x250, created 11/13/09 */ google_ad_slot = "3809754592"; google_ad_width = 300; google_ad_height = 250; // ]]>
Hebrides Today brings you the latest news from the Western Isles