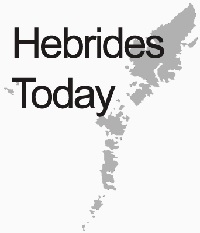 Daliburgh & Balivanich Primary Schools have been recognised with a prestigious national award for innovation and achievement in delivering physical education and extra-curricular sport.
The sportscotland Gold School Sport Award was presented to staff and pupils at the schools on Tuesday 17th and Wednesday 18th January by Jacqueline Lynn, sportscotland Head of School & Community Sport.
The School Sport Award is a national initiative that is designed to encourage schools to continuously improve physical education and sport. The Award also encourages sporting links between schools and the communities around them.
There are currently 158 Gold Schools, 281 Silver and 92 Bronze across Scotland.
Stewart Harris, Chief Executive of sportscotland said: "I would like to congratulate all of the staff and pupils at Daliburgh and Balivanich for putting physical education and sport at the heart of their school and local community. They should all be extremely proud of this fantastic achievement.
"At sportscotland we're building a world-class sporting system for everyone, and a crucial part of that is putting young people at the centre of our efforts.  Working with our partners in local authorities and governing bodies of sport, we are creating closer links between physical education, school sport and club sport, which benefits young people by providing more and better opportunities to take part in sport."
To achieve a Bronze or Silver sportscotland School Sport Award, schools self-assess their current practice. However, to gain Gold status an extensive external assessment is also carried out by an independent panel of experts.
Cllr Catriona Stewart, Chair of Education & Children's Services at Comhairle nan Eilean Siar, said: "What a fantastic reward for the hard work of the staff and pupils of Daliburgh and Balivanich Primary Schools. This has been a real team effort and thanks are also due to the parents and volunteers who assist their local schools and communities. We are extremely grateful to the continued support from sportscotland and also proud of the work carried out by our Sport & Health team."
Iona Brown, Acting Head Teacher, from Daliburgh Primary School commented: "It's a fantastic achievement for the pupils of Daliburgh School to be awarded the sportscotland Gold School Sport Award. We believe that physical activity is an important factor in the school curriculum and enhances the development of our pupils. This is all thanks to the efforts of our School Sport Committee and the hard work of our staff, parents and community groups and volunteers, working in partnership with Active Schools. Sport is at the heart of Daliburgh School and we now have a wide range of opportunities available to all our pupils, in and around the school day."
Anne Graham, Head Teacher, from Balivanich Primary School commented: "We are absolutely delighted to be awarded the sportscotland Gold School Sport Award.  The staff, pupils and parents of Sgoil Bhaile a' Mhanaich work extremely hard to provide the best possible experiences for our children and the fantastic support from our volunteers and Active Schools demonstrates how important physical activity is to us all.  Physical activity and sport play a huge part in developing a positive ethos across our school and our children are developing qualities and skills that they can transfer across their learning.  I am very proud of our pupils and our school community as a whole."
The Young People's Sports Panel were central in the development of the School Sport Award which means that young people were able to input at the earliest opportunity.
The award aims to put sport at the heart of each school and its wider community. The Award also encourages schools to ensure there are opportunities for all children and young people to engage, participate and reach their potential in this area.
The on-line self-assessment tool supports schools to achieve this by helping them to reflect on their current practice and identify areas for improvement. It also puts the young people in the school at the forefront of the decision making and implementation processes around sport in their school.
// <![CDATA[ google_ad_client = "pub-8789619055654824"; /* 300x250, created 11/13/09 */ google_ad_slot = "3809754592"; google_ad_width = 300; google_ad_height = 250; // ]]>
Hebrides Today brings you the latest news from the Western Isles