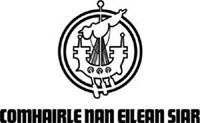 Western Isles  MSP, Alasdair Allan, has today sent a supportive message to parents concerned about school transport in the Western Isles. A number of parents have contacted Dr Allan unhappy about the Comhairle's proposal to limit further the number of pupils who qualify for free transport to schools, and to charge for those living above the statutory distances of 2 miles for primary and 3 miles for secondary pupils.
Alasdair Allan commented:
"There is clearly great unease about road safety in many parts of the islands, where children have to use roads which do not have footpaths or pavements. A number of parents have been in touch with me about this issue in recent days, and I have taken up their concerns with the Comhairle, as, I know, have a number of councillors.
"I intend to meet soon with a number of affected parents and pursue this issue further, as it does strike me that parents' views have not been fully considered. I hope that the suspension of these new rules until October will allow time for fuller consideration of parents concerns."
// <![CDATA[ google_ad_client = "pub-8789619055654824"; /* 300x250, created 11/13/09 */ google_ad_slot = "3809754592"; google_ad_width = 300; google_ad_height = 250; // ]]>
Hebrides Today brings you the latest news from the Western Isles