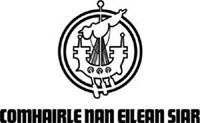 CnES Social and Community Services Department is holding a recruitment day to promote the valuable work carried out by care workers throughout care and support services in the Western Isles. The recruitment day aims to encourage individuals currently seeking employment to consider care as a worthwhile option.  The recruitment day will be held on Wednesday 5th September, between 10am and 7pm, in Stornoway Town Hall.
Currently in the Western Isles CnES provides:
Support to 150 clients in care homes or care units. either on a permanent or respite basis;

Home care to 500 clients in their own homes;

Housing Support / care at home services for  10 – 15 clients;

Day Care for 90 clients.
This support is currently provided by 650 staff, working across the islands.
As well as providing an essential service for people with additional support needs, the care service contributes significantly to the local economy in terms of jobs, training opportunities for young people, and enabling and assisting employees to develop their own skills.
Representatives from CnES care services, as well as from the Accredited Training and Skills and Human Resources Departments will also be in attendance, and they will be able to provide detailed information about working in care, advise of available opportunities, and answer any questions that attendees might have.
Representatives from other agencies will also be present, including:
Job Centre Plus;

Lews

 Castle College

;

Skills Development Scotland.
If you are interested, why not drop in and find out more.  Refreshments will be available.
// <![CDATA[ google_ad_client = "pub-8789619055654824"; /* 300x250, created 11/13/09 */ google_ad_slot = "3809754592"; google_ad_width = 300; google_ad_height = 250; // ]]>
Hebrides Today brings you the latest news from the Western Isles