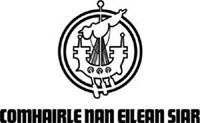 Comhairle nan Eilean Siar's Education and Children's Services Committee has agreed to further consider the provision of itinerant teachers in primary schools within the Budget Choices for 2013/14.
The Comhairle has provided itinerant provision to primary schools in Art, Music and P.E.. It had previously been agreed that such provision would be phased out on the basis of non-filling of vacant posts.
All primary teachers are qualified to teach Art, Music and PE. There is no statutory requirement for itinerant provision.
Chair of Education and Children's Services Catriona Stewart, said; "The future provision of itinerant teachers will be considered in the budgetary process but it is clear that choices will have to be made about what type of service we provide."
The primary itinerant teaching staff budget is currently £512k.
The Education Committee's decision will go to the full Council on 6th September for agreement.
// <![CDATA[ google_ad_client = "pub-8789619055654824"; /* 300x250, created 11/13/09 */ google_ad_slot = "3809754592"; google_ad_width = 300; google_ad_height = 250; // ]]>
Hebrides Today brings you the latest news from the Western Isles