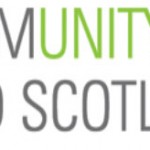 Community Land Scotland released the following statement today:-
"We are disappointed the Government has missed an opportunity to join the consensus for fundamental change in the way the Crown Estate is managed. The case for that change is undiminished.
"The report is somewhat contradictory in appearing to offer future opportunities through local management agreements, while also appearing to rule out transfer of control of vital local assets.
"While continuing to advocate more fundamental change, we will test the boundaries of what may be possible within the local management agreements that are proposed. We are not interested in token arrangements, we want our communities to have a real stake in the future ownership and management of their marine resources and to use those assets to grow their local economy – we are looking for access to assets that have real economic value to local communities."
// <![CDATA[ google_ad_client = "pub-8789619055654824"; /* 300x250, created 11/13/09 */ google_ad_slot = "3809754592"; google_ad_width = 300; google_ad_height = 250; // ]]>
Hebrides Today brings you the latest news from the Western Isles