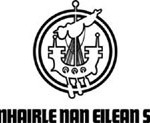 Sgioba na Gàidhlig is currently sending out Comhairle nan Eilean Siar's Draft Gaelic Language Plan 2013-17 for a six-week period of public consultation.
This period started today, Monday 9 July 2012 and finishes on Monday 20 August 2012.
During this six-week period, public bodies, Gaelic development and teaching bodies, and members of the public in the Western Isles are invited to scrutinise this bilingual Draft Plan as it stands, and make suggestions or recommendations which it is felt could enhance the Draft Plan, in terms of developing or strengthening the use and learning of the Gaelic language in the communities of the Western Isles.
All such suggestions, recommendations or observations should be submitted in writing, either by letter or e-mail, within the six-week period, to:
Donald Weir,
Gaelic Support Officer,
Comhairle nan Eilean Siar,
Sandwick Rd,
Stornoway,
Isle of Lewis, HS1 2BW
e-mail: Donald.Weir@cne-siar.gov.uk
The bilingual Draft Plan also appears on the homepage of Comhairle nan Eilean's website: http://www.cne-siar.gov.uk/sgioba/documents/languageplan/plan_e.pdf, and we intend that it be available in hardcopy form for the public's perusal in public places, including libraries, and the main Comhairle office buildings.
// <![CDATA[ google_ad_client = "pub-8789619055654824"; /* 300x250, created 11/13/09 */ google_ad_slot = "3809754592"; google_ad_width = 300; google_ad_height = 250; // ]]>
Hebrides Today brings you the latest news from the Western Isles