Ferry Operator Caledonian MacBrayne is conducting an experiment to see if extending the period of a "5 day saver ticket" will encourage visitors to spend more time on an island.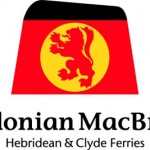 The Isle of Mull has been selected for a trial whereby the validity of a five day saver return is extended to nine days at no extra cost. Currently visitors have to pay more if staying for 6 days or more. (£11 extra for a car and £1.70 for a passenger)
If after the trial period this Summer, it can be shown to have increased the length of visitor stays on the island, CalMac intend rolling it out to other suitable islands.
The hope is that visitors who currently stay on the island for 5 days to take advantage of the reduced fare will choose to stay longer and therefore generate more business for accommodation providers, restaurants, cafes and visitor attractions.
Brian Fulton, Head of Operations at CalMac said: "Extending the duration of our current five day savers was one of a number of ideas which came out of discussions with community representatives inMullabout how CalMac could help them further. This is not however about getting people to go to Mull at the expense of other island destinations, rather it is about encouraging those who are already planning to go to stay longer for although it is a popular destination, and our ferry service is one of the busiest in the network, the majority of people who visit there tend to be day trippers or for short breaks.
But he added: "Getting people onto our ferries is only part of the picture and we are encouraging tourism bodies and businesses on the island to use this initiative to look at what Mull currently offers visitors and see what they can do to enhance the visitor experience there.
"We will be setting criteria for measuring success with theMullcommunity and we know there are other islands who will be interested to see the outcome and whether it may be of value to their visitors."
The offer is only available on off peak sailings and for those travelling on a return ticket from Oban to Craignure and is now available online or from port offices.
We are grateful to the Scottish Government, who set the fares on our services, for agreeing to this amendment.
// <![CDATA[ google_ad_client = "pub-8789619055654824"; /* 300x250, created 11/13/09 */ google_ad_slot = "3809754592"; google_ad_width = 300; google_ad_height = 250; // ]]>
Hebrides Today brings you the latest news from the Western Isles