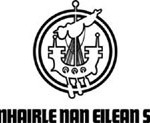 Comhairle Nan Eilean Siar Accredited Training and Skills held their annual SVQ Presentation to candidates in SVQs and Modern Apprenticeship on Monday the 25th of June in the CnES Council Chamber
Anna Fowlie, Chief executive of the Scottish Social Services Council (SSSC) presented certificates to CNES care staff, NHS staff and external care staff, while  Dr Alasdair Allan MSP presented certificates to Modern Apprentices from a variety of different workplaces.
Other speakers at the event included Iain MacAulay, Director of Social and Community Services at CnES, Cllr Roddie Mackay, Vice Chair of Policy and Resources at CnES, and Jenny Porteous, Director of Human Resources and Workforce Development at NHS nan Eilean Siar.  Guests included CNES, NHS and voluntary sector managers and others who have supported candidates with their achievements and the promotion of vocational learning in the workplace.
Certificates were awarded to over 60 candidates, including 27 CNES Care Staff, who received a variety of awards at different levels.  Modern Apprenticeships were awarded in number of different areas, including Manufacturing Textiles, Childcare, Butchery, and Hairdressing.  6 NHS nan Eilean Siar staff received SVQ certificates in a variety of awards, including Health and Social Care, Healthcare Non Clinical and Decontamination.
Iain MacAulay, Director of Social and Community Services at CnES, said: "The Comhairle welcomes the statutory and regulatory requirements set by the SSSC regarding the importance of continuing to develop a skilled workforce.  We were able to share with Anna Fowlie the challenges and opportunities presented within the delivery of health and social care services in a rural community.  We were also interested to learn more about national developments and initiatives that will influence our own practices and performances in the coming year.  The award ceremony highlighted for us all the high standards of achievement and dedication shown by our staff, as we seek to continually improve the quality of care we provide to the users of our services."
Anna Fowlie, Chief Executive of SSSC, said: "It was a great pleasure to be part of the event today.  Developing our workforce in social services is crucial to providing a better care experience for vulnerable people.  It is important that workers across social care and health services have the skills, knowledge and confidence they need to provide excellent services and the people receiving their awards today have demonstrated their commitment to their own learning and development which will enable them to deliver that excellence.  Their employers, across the public, private and voluntary sectors, have also shown that commitment and I hope they will be ambassadors for learning to encourage others to do the same."
The CNES Accredited Training and Skills team co-ordinate the delivery of SVQs and Modern Apprenticeships through the approved CNES SVQ Accredited centre, working closely in Partnership with NHS Eileanan Siar.  The CNES Accredited Centre has also benefited from funding support through the Vocational Assessment Support and Training programme with access to European Social Funding (ESF) to support and promote delivery of SVQs and Modern Apprenticeships throughout the Western Isles. Modern Apprenticeship programmes are supported nationally through Skills Development Scotland, who were also represented locally at today's event.
// <![CDATA[ google_ad_client = "pub-8789619055654824"; /* 300x250, created 11/13/09 */ google_ad_slot = "3809754592"; google_ad_width = 300; google_ad_height = 250; // ]]>
Hebrides Today brings you the latest news from the Western Isles