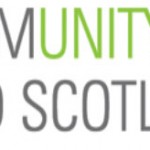 Welcoming the announcement of the formal launch of the new Scottish Land Fund, David Cameron, Chairman of Community Land Scotland said,
"Today communities can start the process of applying to take more control of their futures. With the knowledge the new Land Fund was coming, a number of communities have expressed interest in taking the bold step to community ownership and make a start to a better future.
"I believe that such will be the interest, it is likely the demand we always knew was there for a dedicated land fund will out-stretch the available resources. When that moment comes I hope the Scottish Government will respond positively and support building ever more momentum in achieving further land ownership change. Communities which have been liberated from the past ownership pattern have been making real advances, and more communities need a taste of that opportunity and success.
David Cameron also welcomed the combination of Highlands and Islands Enterprise and the Big Lottery in the funding process, he added,
"The combination of Highlands and Islands Enterprise, now bringing their expertise in community land purchase to the whole of Scotland, and the Big Lottery, is a powerful one. We look to communities being actively supported to meet their ambitions and a speed of administration that will allow communities to meet important deadlines as they negotiate for their land."
// <![CDATA[ google_ad_client = "pub-8789619055654824"; /* 300x250, created 11/13/09 */ google_ad_slot = "3809754592"; google_ad_width = 300; google_ad_height = 250; // ]]>
Hebrides Today brings you the latest news from the Western Isles