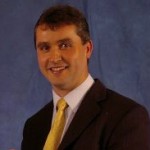 After being contacted by a large number of constituents Na h-Eileanan an Iar SNP MP Angus MacNeil is writing to Ofcom to complain about the contents of yesterday's Matthew Wright programme on Channel 5, which made jokes about the murder of 16 year old Liam Aitchison in Lewis last week. Many in the community are disgusted by the nature of Mr Wright's comments about the murder, and a large number of people from the Hebrides and beyond have registered a complaint with Ofcom about the comments.
Angus MacNeil commented:
"This is a very sad time for the family of Liam Aitchison, and his murder has stunned the local community. To see Matthew Wright on his Channel 5 programme yesterday making jokes about the tragedy and behaving as he did is beyond belief, and has disgusted everyone who have seen the programme.
"I hope Matthew Wright has the decency and apologies for these comments, I will be registering my complaint about the matter to Ofcom, and I would urge others to do the same.
Western Isles MSP Alasdair Allan, has made a formal complaint to Channel 5 following what he called "crass and insensitive" comments made on a Channel 5 chat show about the tragic death of South Uist teenager Liam Aitchison. Dr Allan commented: "No sooner than Channel 5 had broadcast the "Wright Stuff" show yesterday (6th December) I immediately started receiving complaints about the way it had treated the news story about the murder investigation currently taking place in the Western Isles. "Why the host of this programme thought it was appropriate to try to make a joke out of this story is utterly beyond me and is something which people throughout the islands rightly regard as reprehensible. "I have spoken today to Channel 5 and understand that an apology was given on air today by the host of the programme. However, I have also complained in writing about the mindless and deeply hurtful way in which this tragic story was treated on this programme."
// <![CDATA[ google_ad_client = "pub-8789619055654824"; /* 300x250, created 11/13/09 */ google_ad_slot = "3809754592"; google_ad_width = 300; google_ad_height = 250; // ]]>
Hebrides Today brings you the latest news from the Western Isles